West Palm Beach, FL: Vape Showcase, a vape and Delta 8 shop, has relaunched its website. The revamped platform has detailed product descriptions and clear pricing and shipping information. Additionally, the website, https://vapeshowcase.com/, offers a hassle-free browsing experience, making it an excellent platform for customers to discover the finest vape & smoke products.
Vape Showcase offers disposable vapes as part of its selection. As a shop dedicated to giving customers a range of options, they have over 33 different products featuring unique flavors and varying nicotine levels sourced from a multitude of brands. Some popular picks among vaping enthusiasts include the Air Bar Lux Light Edition by Suorin, Fume Extra disposable (one of the smallest devices), and Hyde Duo Plus. There are also some latest products, such as Lost Vape, Funky Republic Ti7000, and Monster Bar Mini 800 Puff – the most affordable product on the expanding inventory. 
Vape Showcase has also curated a range of premium quality e-liquids for vaping enthusiasts. With a focus on offering an extensive range of flavors to suit diverse preferences, the store boasts more than 29 unique products. Bad Drip is one of the most popular picks for most customers, thanks to its exceptional flavors and beautiful psychedelic artwork on the packaging. Other interesting e-liquid products available at the shop include the Sad Boy e-juice, Burst, Keep It 100, and Air Factory. 
The business offers an increasingly growing inventory of Salt E-Liquid products to those who prefer nicotine salt instead of conventional freebase nicotine. All 25 products are carefully selected from a sea of options to give the buyers the smoothest and more satisfying vaping experience synonymous with salt e-liquid products. In addition to new arrivals like Coastal Clouds, Fruity, and Keep It 100, the store continues to stock some of its customers' preferred choices, including Air Factory, Bad Drip NIC, Candy Kind, and Custard Monster Nic.
Customers interested in vaping tanks for their cost-effectiveness, improved flavor, and environmental sustainability can find a variety of options at the store. There are 24 products available for sale, all sourced from various brands and competitively priced. The selection includes Aspire tanks, Freemax, G Pen, Geek Vape, Horizon Tech Falcon, IJOY, and Smok.
In addition, Vape Showcase is the go-to shop for delta-8 vape cartridge bulk orders. To cater to a wide range of customers, the store stocks a diverse selection of high quality products from various brands and with different flavors. Like retail orders, a highly knowledgeable team is on standby to assist buyers with purchasing and answering all logistics-related queries, such as order processing times, pricing, and discount eligibility.
Vape Showcase is located at 2040 Indian Rd, West Palm Beach, FL, 33409, US. Visit the newly launched website for more information. 
Media Contact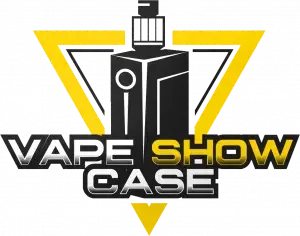 Company Name
Vape Showcase
Contact Name
Drew
Address
2040 Indian Rd
City
West Palm Beach
State
FL
Postal Code
33409
Country
United States
Website
https://vapeshowcase.com/