Augusta, GA: Universal Carpet Cleaning offers state-of-the-art carpet cleaning services to commercial and residential clients, assisting them to get rid of built-up odors, traces of debris, mold spores, dirt, animal hair, and other common contaminants. The technicians also protect the client's investment by not making the carpet too wet in the cleaning process to prevent the carpet's warranty from being voided.
The company also cleans extremely ruined carpets using modern equipment, avoiding costly carpet replacement. Like standard carpet washing, the superior stain extraction process only removes the stains without damaging the carpet's fiber, color, or unique design. To ensure the extremely ruined, stained, and old carpet is restored, the technicians offer personalized service. For more information regarding stain extraction, Check Out Our Carpet Cleaning Service. 
Commercial clients in need of carpet cleaning in their rental, medical facility, or professional buildings can benefit from the company's carpet maintenance program. Thanks to customized service, clients can improve the health of their building by ensuring the carpets do not hold debris which increases the chances of airborne diseases. The technicians also clean the carpets to help their clients save money (by not buying new carpets every few months).
The company also offers upholstery cleaning services to residential and commercial clients, assisting them in preventing premature aging of their furniture due to dirt and pollen. Unlike using commercial products, which may destroy the furniture's fabrics, the experts remove the dirt (including the toughest stains) using advanced techniques, leaving the upholstery looking new and smelling fresh. Other related services include mattress cleaning and pet odor removal for commercial and residential clients. 
Universal Carpet Cleaning also specializes in area rug cleaning. The technicians are experienced in washing Persian, Indian, Oriental, Afghani, and Pakistani rugs. For area rugs that are water damaged or require restoration due to moth, the team spends time on each piece to ensure its design is restored with extra care. Other area rug services include ripple removal, re-stretching, dry cleaning, and re-weaving. 
In addition, Universal Carpet Cleaning offers tile and grout cleaning service, restoring the beautiful tile work and sealing the porous surfaces. For better results, the company has invented a safe and effective cleaning process. The technicians remove the dirt and then apply a warm solution before agitating the floor using a high-powered machine. The final stage is extracting the dirt and the water before sealing the grout to avoid staining.
Universal Carpet Cleaning is located at 3114 Augusta Tech Drive Suite 306, Augusta, GA, 30906, US. Clients interested in carpet cleaning can contact the team at (706) 550-4167. For more information, Browse Our Website. 
Media Contact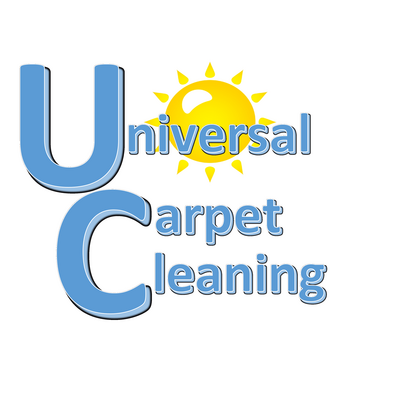 Company Name
Universal Carpet Cleaning
Contact Name
Laborron Jackson
Phone
(706) 550-4167
Address
3114 Augusta Tech Drive Suite 306
City
Augusta
State
Georgia
Postal Code
30906
Country
United States
Website
https://www.universalcarpetclean.com/