Columbus, OH – As time goes by, the treatment of diseases evolves as studies discover new effective options. One such discovery is the use of marijuana, which is nowadays prescribed and used with the guidance of a professional, can be the solution to some health problems. The Ohio Green Team – Columbus is a leading medical marijuana center, famous for its high efficiency in addressing many chronic diseases by offering their patients highly qualified consultations for conditions and symptoms that may qualify for a recommendation of medical marijuana.
"Our founders are early pioneers of the medical cannabis industry, having been involved in dispensary operations in Michigan and technology innovations in California. They are proud alums of The Ohio State University. Collectively, we're passionate about providing an optimized patient experience while combating the war on opioids and marching to the mantra of #NoMorePills," said the clinic's Brandon Durbin regarding the quality of their services.
The coalition of physicians combines over 100 years of experience in medicine and has volunteered and participated in charitable efforts in their community.
Patients can receive consultation if suffering or being impacted by conditions as HIV/AIDS, Alzheimer's disease, ALS, Crohn's disease, CTE, cancer, fibromyalgia, glaucoma, epilepsy or another seizure disorder, hepatitis C, multiple sclerosis (MS), inflammatory bowel disease, intractable pain, sickle cell anemia, ulcerative colitis, PTSD, Tourette's Syndrome, traumatic brain injury and spinal cord disease or injury.
The steps to obtain medical marijuana recommendation from Ohio Green Team – Columbus are to schedule a consultation, which can be booked online for in-person consultations or remotely via telemedicine, an effective, secure, and HIPAA-compliant process. The latter is ideal for patients who can't leave their homes or have busy schedules.
After scheduling a consultation, patients complete digital intake forms, provide medical records, then attend the consultation, submit their payment and finally receive their recommendation, which is valid for a year.
New patient evaluations cost a fee payable once a year, including a physician consultation, requisite follow-ups during the year, medical marijuana recommendation, and placement into the Patient Registry. They also offer annual recommendation renewals after reviewing patients' medical marijuana treatments.
"The entire Green Team does a fantastic job whether with a first-time applicant or a returning patient. The process was extremely easy to follow as the given directions guide you through the system flawlessly. When speaking to the attending doctors, they are professional, polite, kind, sympathetic, understanding, and, above all, caring and helpful," said one of their satisfied patients about his experience with the Ohio medical marijuana specialists.
The Ohio Green Team – Columbus is located at 1580 Fishinger Suite 100, Upper Arlington, OH 43221, US. Contact them via phone at 614-639-0257. To learn more about Ohio Green Team – Columbus or to book an appointment, visit their website.
Media Contact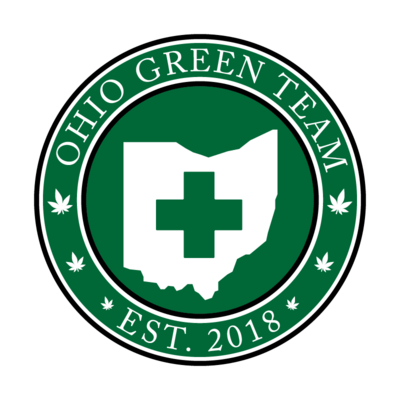 Company Name
Ohio Green Team – Columbus
Contact Name
Brandon Durbin
Phone
+16146390257
Address
1580 Fishinger Suite 100
City
Upper Arlington
State
OH
Country
United States
Website
https://ohiogreenteam.com/