Houston, TX – Sushi on Post Oak offers a wide variety of sushi rolls and meals and is conveniently located in the heart of the Houston area. The restaurant can accommodate individuals, couples, friends, and large gatherings. The menu consists of different types of fish in diverse categories like soups and salads, small plates, rolls, sushi, entrees, handrolls, and more. They make orders based on clients' preferences and have a straightforward online ordering service as well as a reservation service for prior bookings. 
The Houston sushi restaurant serves different types of fish, including but not limited to crab, tofu, miso cod, salmon, tuna, and lobster. Clients can enjoy a three-course meal consisting of a soup, main dish, and dessert or take a small plate snack, depending on their preference. Their dessert menu has dishes like banana tempura, bread pudding, cheesecake tempura, mochi, and more. 
Sushi on Post Oak has a separate hall next door which they use as an event space for corporate events, happy hour, celebrations, and seated dinners, among other events. The Toque event space serves meals offered in the restaurant with the option of clients bringing their meals from outside. During events, the restaurant provides clients with the decorations and support they need but allows the option for clients to bring their decor to transform the space to fit their vision. 
The uptown sushi restaurant provides a serene, well-decorated space with an ambient environment ideal for conversation and relaxation. Their menu items are made by experienced chefs, and they have a team of trained and experienced waiters, among other personnel. The restaurant's menu is uniquely created to appeal to clients with different palettes, including those who are trying out sushi and those who are accustomed to eating sushi regularly. The staff is highly focused on creating positive experiences for their clients. 
The sushi restaurant representative had this to say about their services, 
"With over 20 years of experience in delicious and modern Japanese cuisine, SOPO will bring a friendship to Sushi and other delights you have been searching for. SOPO is your neighbor with amazing flavor featuring inventive cocktails, authentic Japanese Sake and Whiskey, and Chef mastered Sushi Rolls. Share in SOPO's wonders with a few friends or a large party, we have a large event space next door, and you will find yourself at our door again and again. Arigato!"
Sushi on Post Oak is located at 2027 Post Oak Blvd, Houston, TX, 77056, US. Contact their team online via their website. The restaurant has a vibrant website with detailed information on its wide menu of sushi meals for individual, intimate, or large gatherings.
Media Contact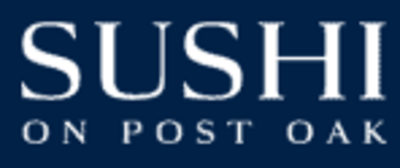 Company Name
Sushi on Post Oak
Contact Name
Sushi on Post Oak
Address
2027 Post Oak Blvd
City
Houston
State
Texas
Postal Code
77056
Country
United States
Website
https://sopohouston.com/