Pop Machine Labs is not an NFT influencer group but a fully-fledged NFT marketing agency focused on NFT projects for individuals and brands. They utilize marketing methods similar to those used by regular digital marketing agencies, including leading social media platforms for community marketing. They also make use of traditional advertising methods such as affiliate marketing and PPC.
Pop Machine Labs has the education and marketing concepts as well as strategic and tactical marketing implementation needed for a successful NFT prelaunch development and post-launch marketing. Some of the services offered by the agency include prelaunch and NFT development, which includes project onboarding and auditing, project web design and development,  white papers and roadmap strategy and development, market research, and more.
They also offer NFT marketing, which includes different marketing strategies and platforms such as media relations and buys, social media and email marketing, influencer and celebrity marketing, video trailers and animation, and more. The agency also offers NFT tech and post-NFT mint marketing services.
Hiring a talented NFT-specific marketing agency such as Pop Machine Labs has many benefits compared to a general digital marketing agency or engaging some influencers whose advantages could only number. Some methods may also not guarantee a return on investment since the target could be wrong. 
Pop Machine Labs understands the unique NFT market and has been helping the NFT projects teams since early 2021. They also have a wealth of knowledge and decades of traditional marketing experience that they incorporate and apply in the new NFT market. The agency also has the applicable marketing skills, resources, and connections to the relevant influencer market.
The company representative had this to say about their services, "If you have developed or are in the process of developing an NFT project, chances are that you are not a marketer. Hiring a talented and experienced NFT-specific marketing agency has many advantages since they are already well versed in the industry. At Pop Machine Labs, we have applicable marketing skills and also understand the unique industry. Engage us today and enjoy a hassle-free experience of working with professionals."
Pop Machine Labs has been in the NFTs marketing forefront since 2021. The marketing agency has handled all sorts of NFT marketing services for a year, with many happy project owners who always return for more services. They also receive many referrals as a result of their innovative and creative marketing strategies. 
Pop Machine Labs is located at 116 S. Commerce St, Suite 104, Wichita, Kansas, 67202, US. For top-notch NFT marketing services and other inquiries, clients can contact the company at 316-393-0300. They can also visit their website to book a consultation. Click Pop Machine Labs here for more information on their services.
Media Contact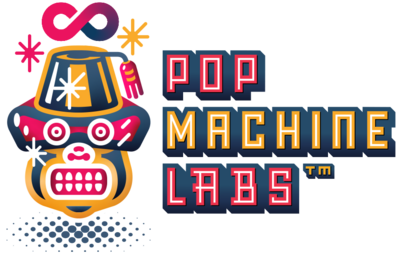 Company Name
Pop Machine Labs
Contact Name
Mike Moen
Phone
316-393-0300
Address
416 S. Commerce St, Suite 104
City
Wichita
State
Kansas
Postal Code
67202
Country
United States
Website
https://popmachinelabs.io/