Laguna Beach, CA – Whether a family is hoping to grow through adoption or assisted reproduction, seeking a legal guardianship or limited conservatorship, or navigating challenges in their child's education, Moore Law for Children can help them navigate. The lawyers are well-versed in these family issues as well as special education, school discipline and special needs trusts.. They act with compassion, care, diligence, and ethics, ensuring support in their clients' time of need. They offer extensive education about the law, and empower parents to move towards a positive future for their families.  The lawyers at Moore Law for Children know that children come first, and protecting the children includes estate planning. 
Moore Law for Children is pleased to introduce Catherine Hergenreter, its new estate planning attorney, passionate about creating personalized documents to care for family, wealth, and assets. Before completing her legal education at Whittier Law School, Catherine graduated from the University of California, Irvine, with a Bachelor of Arts degree in Psychology. In law school, she was a clerk for civil and criminal judges, an editor of the Whittier Law Review, and is currently published, giving her in-depth experience with legal matters. 
Catherine's passion for estate planning stemmed from its impact on clients' lives, where they dictate how they would care for future generations after they die. Since she became a lawyer, she has practiced probate, trust administration, and estate planning, helping families put things in order. She also has experience working with blended families, planning for special needs children, and other circumstances unique to families. Estate planning is scary to think about and may seem expensive. However, the last thing a family should have to deal with is probate and court fees. For this reason, Catherine gives parents/guardians peace of mind through well-written and thought-out estate plans. 
"Everyone has their wishes for what happens to their assets when they pass, and it is important to speak with an estate planning attorney to create the best plan to achieve your goals.  I have had the pleasure of helping hundreds of families reach their goals and will continue to do so for all of my clients." – Catherine Hergenreter, Estate Planning Attorney.
A client's estate includes investment accounts, homes/property, personal belongings, life insurance, cars, retirement savings, business interests, and many more. While an estate plan covers assets, it must also consider minor children, family members with special needs, or pets. When a person fails to plan for their loved ones or estate, the government controls asset distribution through probate, which ensures a decedent's debts are paid, and assets distributed according to their will or intestate law.  
The California Estate Planning Attorney assists with comprehensive plans that map out an estate's future using wills, revocable living trusts, financial/legal powers of attorney, advanced health care directives, special needs trusts, and naming guardians for minor children. To speak to Catherine, visit the law firm's website at https://moorelawoc.com/ or call (949) 878-9977. Moore Law for Children is at 361 Forest Avenue, Suite 201, Laguna Beach, CA, 92651, US. 
Media Contact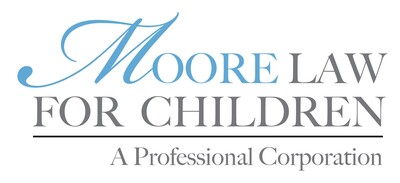 Company Name
Moore Law for Children
Address
361 Forest Avenue, Suite 201
City
Laguna Beach
State
CA
Postal Code
92651
Country
United States
Website
https://moorelawoc.com/