Burzynski Elder Law intervenes to help families navigate elder care, guardianship, and probate so their seniors can enjoy a high quality of life, care for future generations, or maintain their independence at home or in care facilities. 
Burzynski Elder Law believes that not getting care at the right time, maybe the difference between life and death. For this reason, the team, comprising attorneys and care coordinators, provides the tools clients need so they or their loved ones receive excellent care without breaking the bank. Since its inception in 1988, the firm has served individuals and communities as they take the challenging and confusing step of caring for their seniors. 
Elder care at the firm begins with life care planning which empowers families to respond to challenges caused by an elder's chronic illness or disability. Intending to promote and maintain safety, quality of life, good health, and well-being, the team identifies present and potential future care needs, locates appropriate care facilities, and ensures personalized care. Their approach relies more on creating ongoing family relationships instead of crisis-oriented transactions. Clients and their families get access to various care options and knowledgeable guidance from compassionate advisors who help them make the right decisions about all aspects of their loved one's well-being. 
Alongside the traditional asset-focused services like public benefits qualification, veteran benefits, estate planning, Medicaid planning, and wealth preservation, a life care plan may include healthcare/financial decision-making, care coordination provisions, family education, support, care advocacy, and other services crucial to an overall comfortable life. Every life care plan at Burzynski Elder Law ensures a senior gets appropriate care at a home/residential facility, locates public/private sources to pay for long-term care, and offers peace of mind when a loved one is safe. 
Guardianship is the process of a court appointing a person to make decisions on an incapacitated person's behalf. It's necessary when seniors fail to name a guardian, are uncooperative with their agent or face exploitation. Although guardianships take 4-6 weeks to establish, urgent problems need more immediate attention requiring the court to appoint Emergency Temporary Guardians before the incapacity hearing to protect an incapacitated senior or their property when they are in imminent danger. Alternatively, the court may appoint an attorney to represent the elder throughout the process to oversee incapacitation written reports/evidence and other legal requirements. The attorneys at Burzynski Elder Law don't serve as guardians but help families find trustworthy and compassionate agents for their loved ones. 
When loved ones die, their assets are evaluated to determine ownership and the actions necessary to distribute property to the beneficiaries. Probate costs don't need to be exorbitant but should relate to the complexity of creditors, estate tax laws, and other factors. Click here to contact Burzynski Elder Law or call (239) 434-8557 to set an appointment and discuss the estate administration process. The attorneys advise clients to bring the decedent's bank/brokerage statements, life insurance policies, copies of wills/trusts, deeds, and the death certificate. The firm is at 1124 Goodlette Rd N, Naples, FL, 34102, US.
Media Contact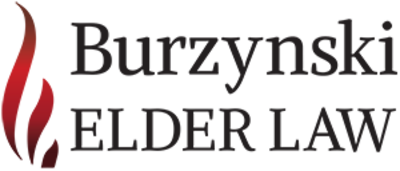 Company Name
Burzynski Elder Law
Contact Name
Jill Burzynski
Phone
(239) 434-8557
Address
1124 Goodlette Rd N
City
Naples
State
FL
Postal Code
34102
Country
United States
Website
https://burzynskilaw.com/