Alvin, TX: Excess water accumulation in a lawn or landscape is a recipe for many problems, such as making the affected area unusable and unsightly. It is also a breeding ground for mosquitoes. Drain X Perts, a company with over 25 years of experience, provides landscape drain installation, thoroughly inspecting the downpour problem and where the property is located. The professional drain experts also install new drainage systems to help plants and trees thrive, and avoid soil erosion in and around the home's foundation.
Thanks to the company's many years of providing yard drainage solutions, they have seen all types of drainage issues and causes. With this experience, Drain X Perts knows what to do, regardless of how bad the drainage issue is or how long the property owner has experienced the problem. They have also invested in modern tools and equipment, allowing them to install systems that can withstand the test of time.
While most drainage problems can be solved with a 4" pipe, the yard drainage experts in Houston recommend 6" pipes for efficiency and to ensure the yard does not have standing water even with a terrestrial downpour. The team is hands-on when designing the new drainage system, avoiding the one-size-fits-all approach that may not fully solve the water drainage issue. 
To protect lawns or gardens from patio runoff, drainage experts install channel drains. As the name suggests, they direct the excess water into pipes that are installed underneath the surface. In addition, the team installs channel drain structures on concrete surfaces or sidewalks.
Drain X Perts also installs area drains. The simple drains are connected to underground pipes like the channel drains but are ideal for low-lying areas or regions with excessive flooding. Once the water has been collected, it is emptied into a common street drain system — protecting the client's home and landscape from water damage.
Commercial property owners and homeowners that live in areas that receive heavy rains may consider sump pump systems. Drain X Perts installs the systems by connecting mechanical pumps to the property's electrical system to pump excess water into a dry well or a storm drain. The drainage system is also ideal for properties on the bottom of a slope or a hill as they may be prone to excessive rainwater that may not drain naturally. 
When speaking about the company and the services, one client noted: "After years of our back-yard flooding, we found Drain X Perts. We are so happy with the outcome. The work was done efficiently, and the clean-up was better than we expected. We had an issue with our gate closing properly because of the terrain. Drain X Perts addressed the problem and corrected it. I HIGHLY recommend Drain X Perts."
Drain X Perts is located at 626 county Road 948a, ALVIN, TX, 77511-9834, US. Visit the website for more information regarding lawn drainage solutions. 
Media Contact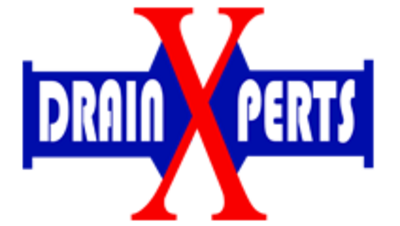 Company Name
Drain X Perts
Contact Name
Drain X Perts
Address
626 County Road 948a
City
Alvin
State
Texas
Postal Code
77511-9834
Country
United States
Website
https://backyarddrains.com/