"Art is a way of bringing joy to your home," says Lynsey Edwards, the talented creative behind Divine Prints, a bespoke wall art prints company that encourages you to bring maximalist pattern and colour into your life. 
"Having gorgeous art that you love in your own spaces brings your rooms to life, adds positivity and tells stories about who you are.  My designs are all about bringing happiness to you and the world around you," she continues. 
Divine Prints was a lockdown passion project that has grown into a fabulous lifestyle offer, with every piece created to make your heart sing.  Lynsey provides the creative flair and her business partner, Mike Lawson, the web know how. 
"Coronavirus and lockdowns changed the way we live and work, and how we shop," adds Mike. "Spending so much time at home has inspired us all to look at the spaces we live in and want to make them more joyful. We want to provide great quality and stunning pieces,and make the online shopping experience really enjoying and inspiring."  
Beautiful bright botanicals and the endlessly colourful natural world provide huge inspiration for many of the designs, which are all created just for Divine Prints and not available elsewhere.  The designs come as glorious wall art in a range of budget-friendly sizes, or on opulent cushions. Positive messages are also featured on some of the pieces, and there's even the option to customise the messaging.  
Love for the natural world goes beyond the design, with each print, whether on paper or on a cushion, being printed for the individual customer's order.  Frames are also made only once an order has been placed.  An important ethos to the business is minimal waste, so nothing is mass produced, keeping the business's carbon footprint to a minimum.   
Lynsey says: "Our business ambition is to 'Sprinkle a little happiness with every print we create', and both Mike and I believe in the law of attraction – that positive thoughts bring positive results. This is how I approach every piece that I create." 
Each piece is printed onto 200gsm, premium-quality heavyweight fine art paper, using Giclée, the gold standard printing method for fine art, museum-level quality prints.
Visit Divine Prints to see if there is something that would make you and your walls happy.  
Media Contact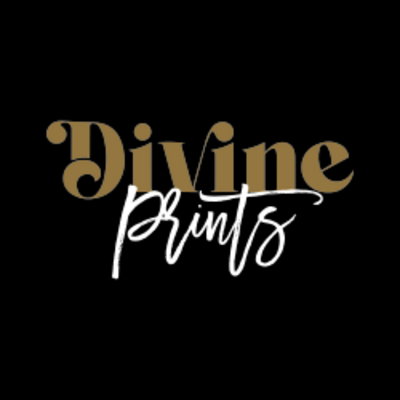 Company Name
Divine Prints
Contact Name
Lynsey
Country
United Kingdom
Website
https://wearedivineprints.co.uk/