Tucson, AZ – Desert Sky Roofing has been among the leading roofing contractors in Tucson, offering fair and competitive pricing on its roofing services. The veteran-owned business has been accredited by the Better Business Bureau and is fully licensed, insured, and bonded. The company is also proud to be a certified member of the Arizona Registrar of Contractors.
Unlike its competitors, Desert Sky Roofing has been working closely with clients by basing its operations on three core values; honesty, integrity, and quality. In his statement, the company's owner had this to say about the company, "First, we will operate with honesty and integrity and accomplish everything with quality. We strive to make your experience with our company the best you have had with a contractor. Many roof contractors try to hide information or provide as little as possible. We are different. At Desert Sky Roofing, we feel that it is your roof we are repairing, so you should know exactly what we are doing! Our motto is 'Roofing it right the first time!'"
 Desert Sky Roofing has been a top choice when it comes to reliable, durable, and superior roof coating services throughout Tucson, AZ, and its surrounding areas. The company has devised four different types of roof servicing plans that will work with almost all flat or built-up elastomeric coated roofs. These servicing plans include re-coating service, renewal service, re-touch service, and the pressure washing service. In addition to these servicing plans, the company also offers the "do it yourself" service where they will assist the customer with the required knowledge and materials to recoat the roof properly. 
Its re-coating service plan is specifically designed for roofs that have not been coated for a while or those that were not properly coated. The company also recommends this service for roofs that have stayed for over three years without being coated. On the other hand, the company's renewal service is a perfect suit for reflective coated roofs having a decent coating that only needs minor touch-ups and thorough cleaning. During this service, scuppers, penetrations, drip edges, and A/C jack stands are also reinforced to prevent leaks.
Desert Sky Roofing is the roofing contractor to visit for a quality pressure washing service that will clean all the debris, and tough-stained grimes on any coated roof. This roofer has a variety of customized roof coating plans tailored to meet any coated roof's specific needs.
Desert Sky Roofing is located at 437 W Thurber Rd, Suite 15, Tucson, AZ, 85705, United States. For any general inquiries, contact its team via phone at 520-444-5218. Visit the company's website for more information on its services.
Media Contact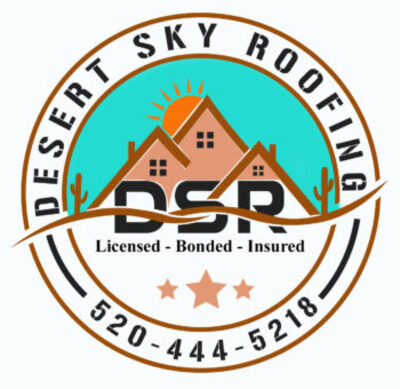 Company Name
Desert Sky Roofing
Contact Name
Bill Kimbley
Phone
520-444-5218
Address
437 W Thurber Rd, Suite 15
City
Tucson
State
AZ
Postal Code
85705
Country
United States
Website
https://dsrroofcoatingtucson.com/