Miami, FL – Dermesthetica is rated the #1 provider of scalp micropigmentation for men and women in Miami, FL, and the surrounding area. Delivered by a leading SMP expert, Jana Beyda, customers dealing with hair loss and associated problems can leverage this highly advanced technique of cosmetic pigmentation to address the problem while restoring their confidence and self-esteem. 
Dermesthetica's Scalp micropigmentation service works similarly to traditional tattooing. However, the minimally invasive treatment leverages specialized tools and products like needles, pigments, and a highly customized machine used to inject the pigment into the client's scalp. With this treatment procedure, clients can create and mimic the look of their natural hair follicles while replicating the appearance of a freshly shaved head.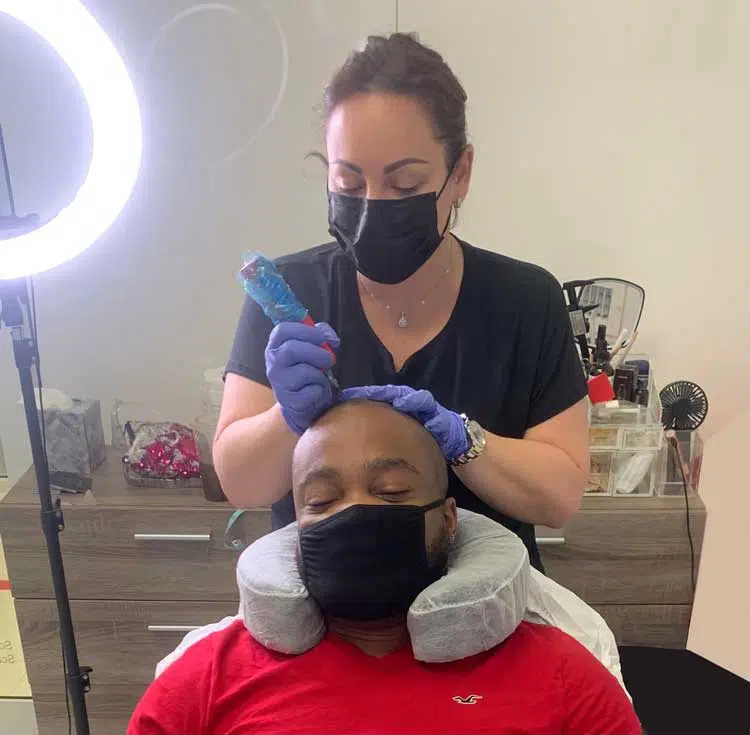 The Miami, FL, permanent makeup clinic, announcing the Scalp Micropigmentation Miami treatment, noted that each new client would get a chance to consult with their SMP expert, who will help them to determine whether the minimally invasive procedure is the best for them. Those unable to visit the studio in person for the consultation meeting can schedule a virtual consultation where they can ask as many questions about the procedure to aid their full understanding of it.
At the end of the consultation, clients who have been deemed okay for the procedure will be able to set a first session appointment where the scalp micropigmentation treatment starts. The pigment will be implanted into the client's scalp using a special cosmetic machine to give a look replicating the natural hair follicles. The first session aims to set a foundation, and clients will be required to attend two more sessions until completion.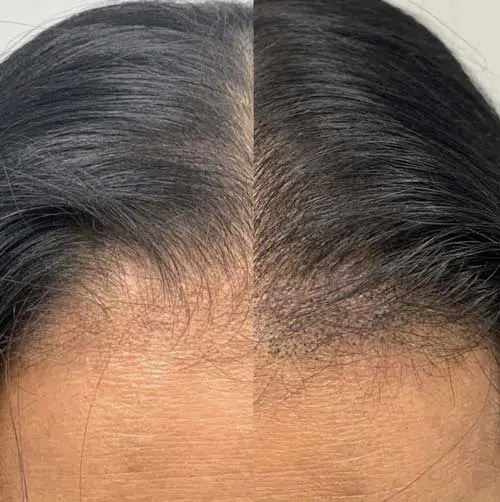 Dermesthetica understands the importance of after-care at the end of each SMP Miami session. The experts will walk clients through the important after-care practices to keep in mind to ensure desirable outcomes.
Other than their scalp micropigmentation treatments for men and women, the permanent cosmetic clinic in Miami also offers additional beauty treatments like permanent makeup eyebrow services built to create the perfect brow to suit each client. Clients will have a chance to choose the perfect treatment from the options offered, including combo brows, microblading, and Ombre powder brows. The aesthetic clinic also provides various body treatment services like fat and cellulite reduction treatments, firming and tightening treatments and face treatments like radiofrequency facials, microcurrent facials, the optimum facials, etc.
Clients are also welcome to explore their tattoo removal services to remove unwanted tattoos from their bodies. Dermesthetica is located at 3201 N. Miami Avenue Suite 109, Sub-Suite 9, Miami, FL, 33127. For more information, call (305) 495-5225 or visit their website.
Media Contact

Company Name
Dermesthetica
Contact Name
Jana Beyda
Phone
(305) 495-5225
Address
3201 N. Miami Avenue Suite 109, Sub-Suite 9
City
Miami
State
FL
Postal Code
33127
Country
United States
Website
https://dermesthetica.com/