Chicago, IL – The family law firm Sterling Hughes grants Gaetano Romeo a $1,000 scholarship to attend Western Illinois University. Selected out of applicants from all over the country, Gaetano Romeo is the winner thanks to his essay answering the question, "What makes a society a productive society?".
Sterling Hughes offers an annual scholarship to graduating high school seniors or college students of any year. Any student can apply if they plan to attend an accredited college or trade school in the coming year and provide the necessary information. Applicants are asked to send in their most recent transcript, a cover letter, and a 3-5 page essay. 
"One of our core tenets at Sterling Hughes is to lead by serving, and our scholarship is one way we enact that value in the community. The goal of this scholarship is to help students reach their full potential, so they can in turn positively impact the community," said Tony Karls, Sterling Hughes President and Co-Founder.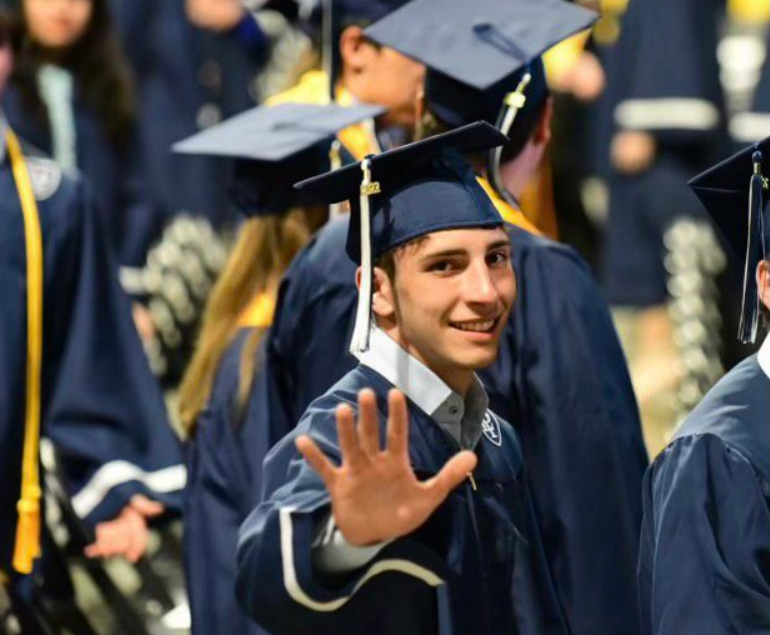 In his essay, Romeo looks at the ideas of failure and safety within a productive society. Failure is not something to be feared but something to look positively on as an opportunity for growth. He argues that "In order to be productive and hardworking, we need to feel safe" and that the only way to truly thrive is to embrace failures and "learn from them over and over again." But to feel comfortable taking risks and failing, society needs to be stable and safe.
Romeo graduated high school from Lake Park High School in Roselle, IL, and he now heads to Western Illinois University. By majoring in Criminology, Romeo plans to take the skills he learns and do what he can to create a safer world. 
ABOUT STERLING HUGHES
Sterling Hughes, LLC is a law firm that practices solely in family law. With over 3,000 satisfied client reviews, their attorneys serve the Chicago area in divorce, child custody, child support, property division, and spousal support cases. Sterling Hughes's mission is to empower clients, so they can find success in their family legal case. 
Media Contact

Company Name
Sterling Hughes, LLC
Contact Name
Anthony Karls
Phone
(847) 474-5700
Address
1500 W Shure Dr, #250
City
Arlington Heights
State
IL
Postal Code
60004
Country
United States
Website
http://www.sterlinglawyers.com/illinois/locations/arlington-heights/