With over a decade of experience, Aqua Lock understands that when water enters the home's basement or crawl space, it can be a very frustrating and costly problem. This is because water and moisture damages the home's structural integrity and facilitates other problems such as growth of mold and mildew as well as insect infestations. Due to this, the company has invested a lot of resources to ensure lasting waterproofing solutions for all types of basements and crawl spaces.
Some of its basement waterproofing services are, crack repair – using liquid rubber technology, interior and exterior perimeter drainage systems, carbon fiber wall stabilization, and more.
Aqua Lock understands the diversities and causes of foundation setbacks and cracks which come with geotechnical hazards or human activities leading to settlement. To counter this, the company has put forward a team of certified structural evaluators who have undergone rigorous training to become authorized and licensed technicians. These technicians are STABIL-LOC authorized dealers and can offer permanent solutions for all types of foundation problems, including sinking foundations, foundation Cracks, and more.
In addition to basement waterproofing and foundation repairs, the company also specializes in crawl space reconditioning & repairs, radon mitigation, mold removal, e·z breathe® ventilation systems, sump pumps, and basement inspections.
Aqua Lock never uses subcontractors and brings on board qualified construction professionals who have undergone drug screens and background checks for client's protection and peace of mind. These professionals can scale down projects of any size.
A recent client had this to share, "We thought that a big project like encapsulating our basement crawl space and installing a radon system would be a major, stressful proposition. The Aqua Lock crew, however, provided a very professional (and, strangely, fun!) experience. They were very careful to leave the basement clean, and the results of the installations are what we had hoped to achieve. We are happy to recommend the company."
The company has been receiving referrals from leading engineering, architectural, and real estate agents due to its high-quality standards of service. Aqua Lock takes pride in its efficiency, convenience in work completion, perfect workmanship, and project management.
As a trusted name in the industry, Aqua Lock offers a lifetime transferable warranty to all clients as proof that it values the final version of its work. This not only brings peace of mind but can also increase the home resale value.
Aqua Lock, like many businesses, started out in a small garage. The company has seen rapid growth since 2006, repairing over a thousand homes, basements, and crawl spaces. Today, The US-based company has a large warehouse with over  20 employees who stand ready to service any basement waterproofing issues, Crack Repair, Settling Issues, Crawlspace Repair, Mold Inspections, Mold Removal, Radon Mitigation, and Radon Testing.
To discover more about Aqua Lock, visit the company's website or call its customer agents at (502) 495-9450. The company has its offices in 10470 Bluegrass Pkwy, Louisville, KY, 40299, US.
Media Contact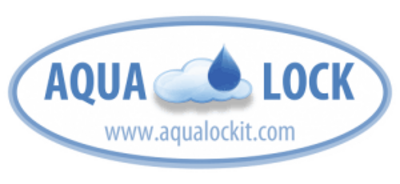 Company Name
Aqua Lock
Contact Name
Jay Kraft
Phone
(502) 495-9450
Address
10470 Bluegrass Pkwy
City
Louisville
State
KY
Postal Code
40299
Country
United States
Website
https://aqualockit.com/