Chicago, IL – Physical and cyber security gives individuals, brands, and employees equal attention, eliminating threats or loss. Private security agencies like AGB Investigative Services play a crucial role in the smooth running of businesses as they deliver training and unique security solutions for data, people, and property. Since its inception in 2001, the Security Company has created many jobs, development programs, scholarships, internships, and opportunities for local communities to transform lives. As one of the largest black-owned, award-winning national firms, the company has the prestigious ISO 9001:2015 certification for its quality management system. It's also one of the fastest-growing companies with regional offices and a range of high-value clients/agencies.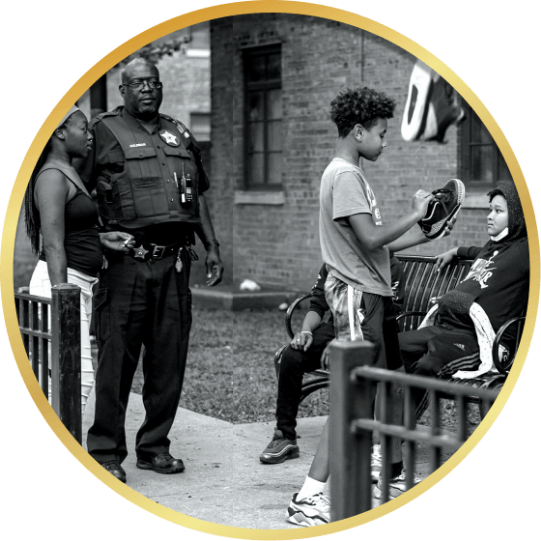 AGB Investigative Services combines physical protection, business intelligence, and technology to address threats in the marketplace. The security company serves private businesses and local/federal government agencies. Their specialized training, detailed data analytics, and extensive experience allow them to detect vulnerabilities and respond promptly to risks. While the security officers' days can be mundane and monotonous, they are vigilant to respond to security issues before they escalate. The company ensures that shifts start/stop on time and that clients receive security reports/invoices upon request. The management's breadth of security acumen customizes solutions, addresses complex issues, and handles new security challenges clients face. 
The security services include guards for on-site/mobile patrol and identity-related services to capture/transmit fingerprints for licensing, employment, or certification. AGB Investigative Services empowers businesses and corporations by training the workforce to de-escalate dangerous situations. Whether a client needs surveillance of a business/individual or evidence for legal litigation/settlement, the private investigators at the security company employ discreet tactics to perform the service. Additionally, the leadership team members are renowned six sigma and black-belt certified to offer security consulting, assess a company's security needs, and design strategies to accomplish objectives.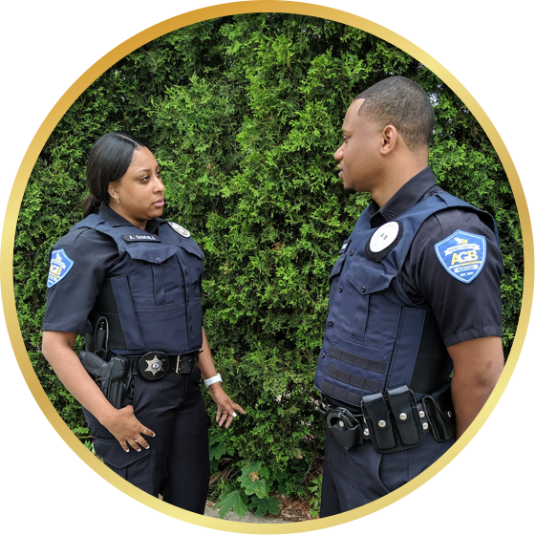 The company's cyber security division protects businesses against malware, account takeover, DDoS attacks, and other online threats. The team's comprehensive approach allows clients to address emerging threats, learn about potential risks, and adopt long-term cyber security strategies for breaches. They also ensure that clients comply with legal and industry requirements to manage potential risks. With the dynamism of technology, it's essential to keep up with the latest information threats. For this reason, cyber security consulting and information Security Services evaluate all angles and identify online risks before creating a comprehensive security profile for a company/organization. Once completed, they build a framework for data security and digital assets for immediate incident response. The team also prevents unauthorized access to IT systems and networks to maintain a client's confidentiality and integrity against hackers.  
All employees and guards receive training from the AGB Institute, a 501c3 facility approved by the Illinois Board of Higher Education (IBHE). They must take several courses that enhance their skills for higher productivity, client satisfaction, and job retention. To learn more about physical and cybersecurity services, visit their website or call (773) 445-4300. AGB Investigative Services is located at 7545 S Western Ave, Chicago, IL, 60620, US. 
Media Contact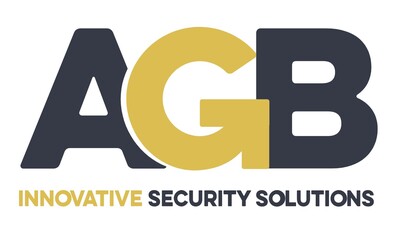 Company Name
AGB Investigative Services
Contact Name
John Griffin Jr.
Phone
(773) 445-4300
Address
7545 S Western Ave
City
Chicago
State
IL
Postal Code
60620
Country
United States
Website
https://www.agbinvestigative.com/